Creative GAGA
Cover art for Creative Gaga magazine.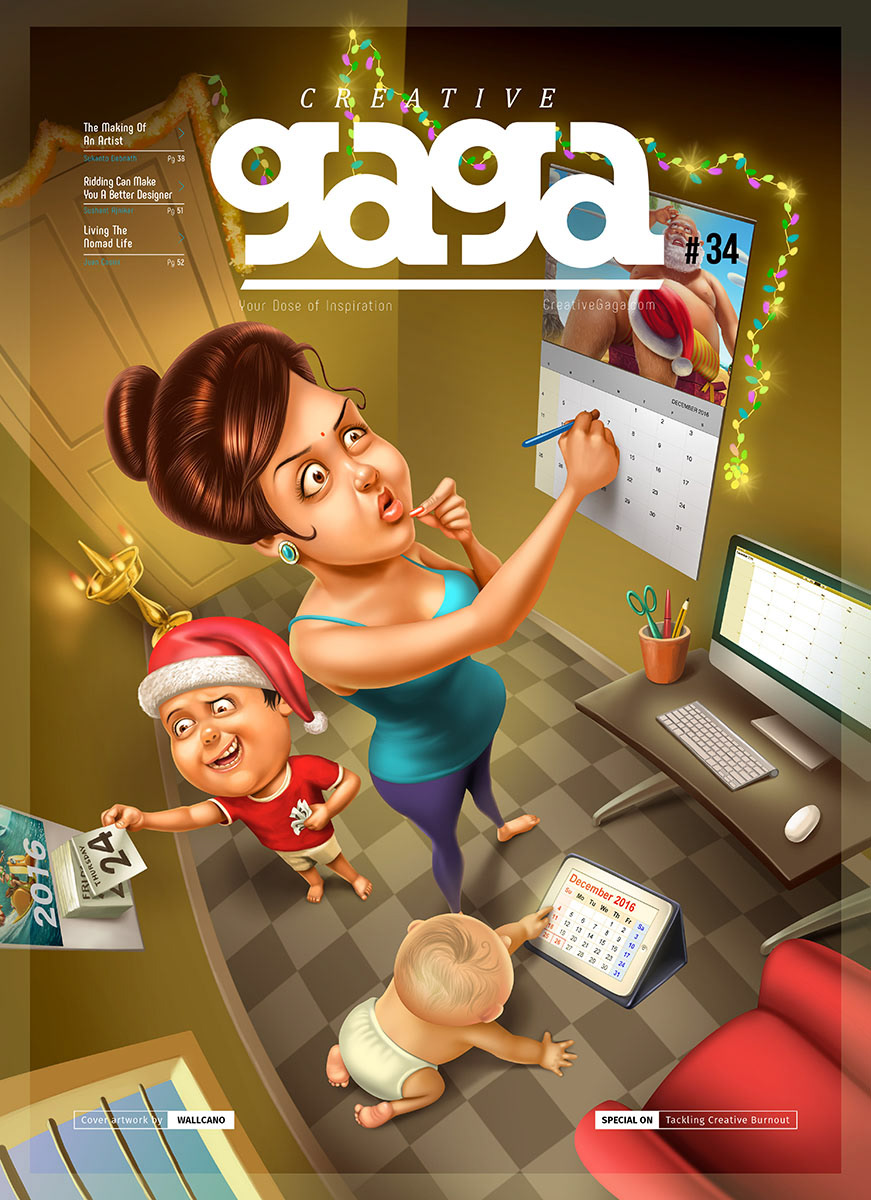 I just got an opportunity to design the cover art for 'Creative Gaga' magazine Dec 2016 issue. Wonderful way to end the year. It's an awesome feeling to see my artwork on book stands and in the hands of many creative people.
The magazine featured my calendar project in it. I also made a step by step tutorial of the cover illustration.